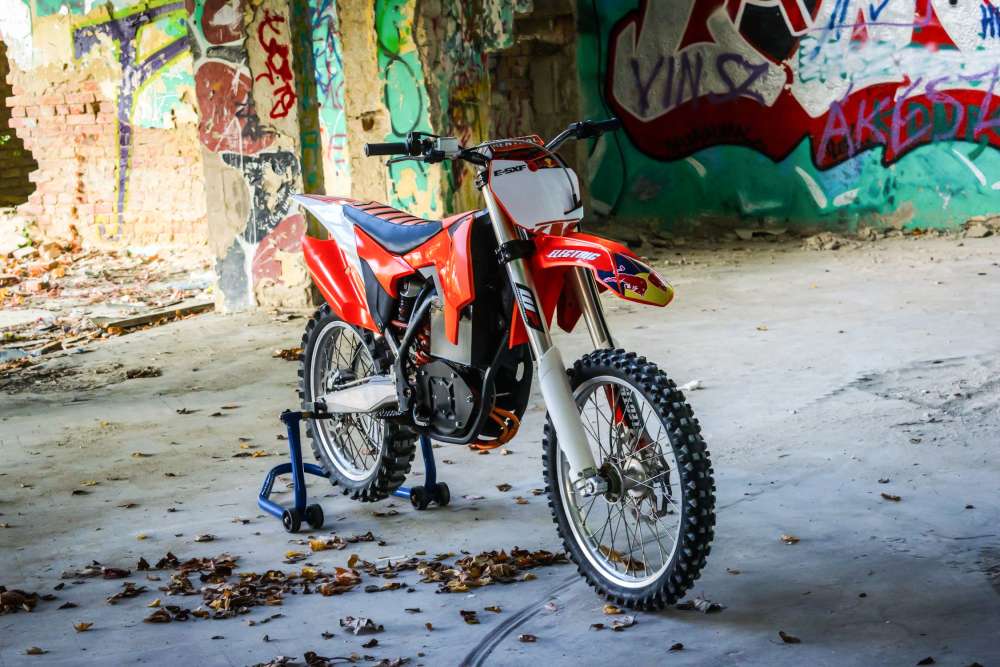 CUSTOM BUILD BY:
Peter Kovacs, Hungary
BUILD INFO:
This month's featured build goes to Peter Kovacs and his super sick and powerful KTM conversion. I'm sure you all have seen the video of this thing ripping up the MX track. Well done Peter!Build specs to come as soon as I receive them.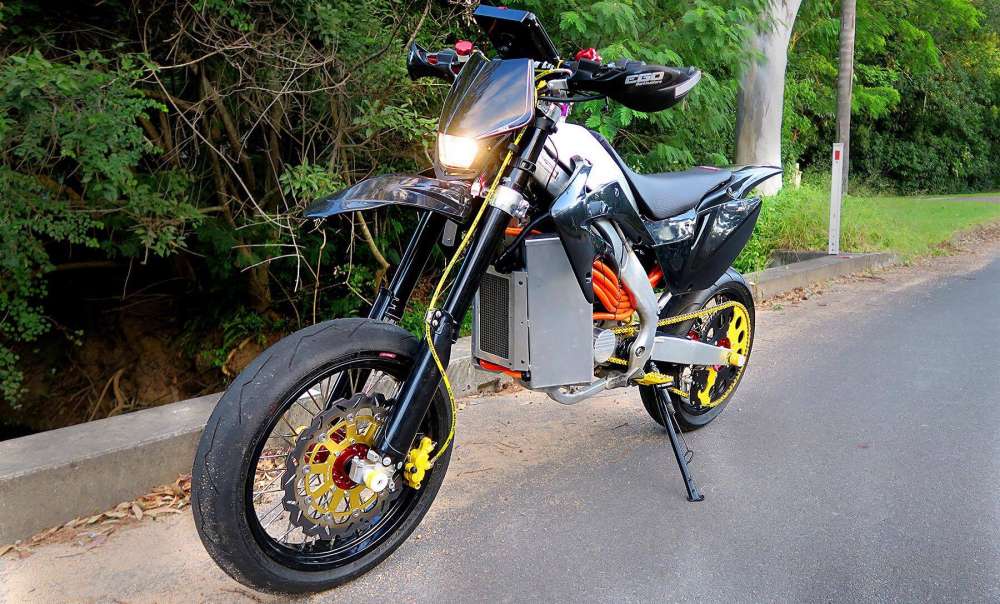 CUSTOM BUILD BY:
Sketch Coleman, Australia
BUILD SPECS:
- Crf250X frame - road registered
- Engineering in progress
- Capable of 54,000W
- Mobipus 72600 controller running 600a battery, 800a phase
- 90V Lipo capable of 1200A Peaks from Chris Jones
- Domino Throttle
- M Force Motor
- 72mm2 battery and phase cable
- 72T Rear sprocket with either 11,12,13,14T front depending on track
- 520 Xring chain
- Radiator & water cooling system & race lines
- 17" talon supermoto rims
- 7" dash tablet for tuning and gauges
- 10A dc-dc converter for 12V system
- 1000A contactor
- 0-100kph 2.9s recorded, 2.4 on paper
- Total weight 120kg
- 750NM torque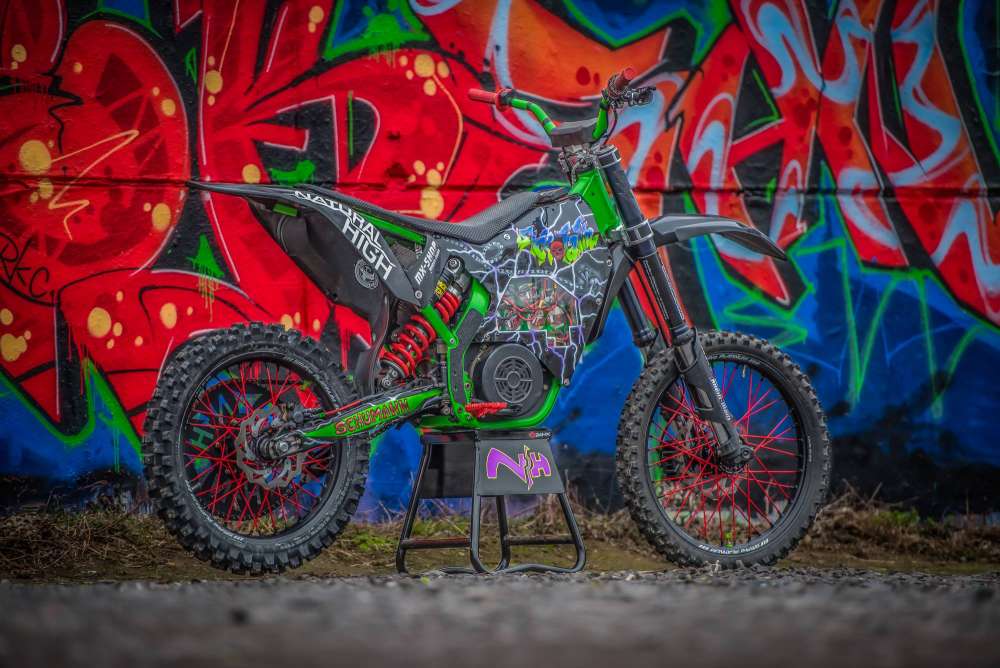 CUSTOM BUILD BY:
Ronny Showman, Germany
BUILD INFO:
- Chassis Ktm sx 07
- Mars brushless motor
- Sevcon gen 4 esc
- Lipo 22S2P 32Ah
- 104 kg
- Stiff suspensions for fmx
- 10 teeth Amp sprocket
- 76 teeth chainwheel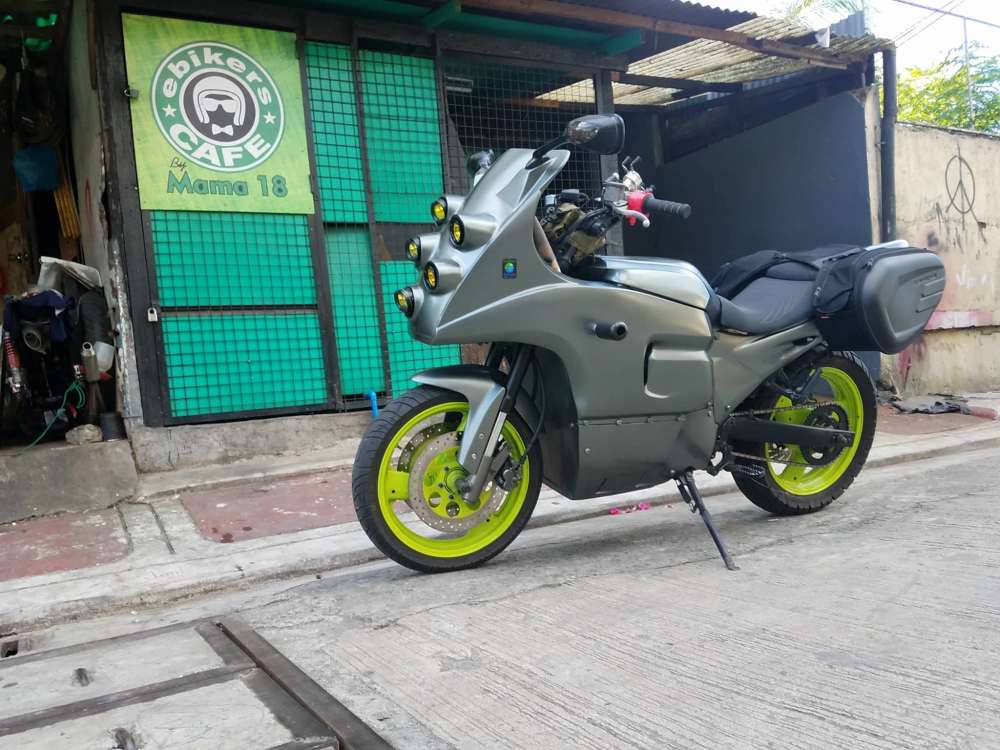 CUSTOM BUILD BY:
Gabriel Yeung, Philippines
BUILD SPECS:
- Donor Frame: Zhongshen 200 GS (modified with tubular steel)
- Motor: QS 171 100h 8000w Mid Drive
- Controller: Kelly 8080i 72v @ 700a peak
- Battery: 72v 90ah LifePo4 cells
- Body: Custom fiberglass farings
- Weight: ~300lbs.
- Sprockets: 13t front, 56t rear (geared for strong torque)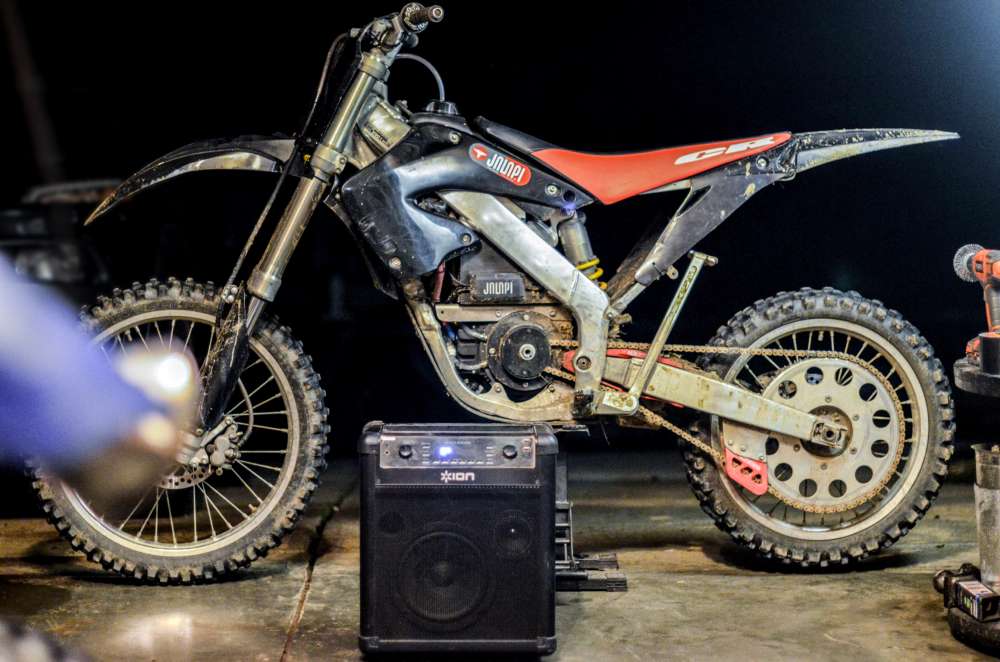 CUSTOM BUILD BY:
Daren Crigler
BUILD SPECS:
- 2001 CR125 chassis with custom motor mounts
- ME1304 Watercooled with factory radiator
- Mavel Star 12v dc Submersible Water Pump 163 GPH
- Silixcon 20S SL Controller - 30KW peak
- Custom forced air cooled 20S12P Sony VTC6 battery
- Cycra plastics
- 45-60min trail riding per charge
- 20-30min MX track riding per charge
- 46mph (Geared for torquey trail riding)
- 88t sprocket rear (Rebel gears)
- 11t front sprocket (Amp Sprocket)
- 90% charge in 60mins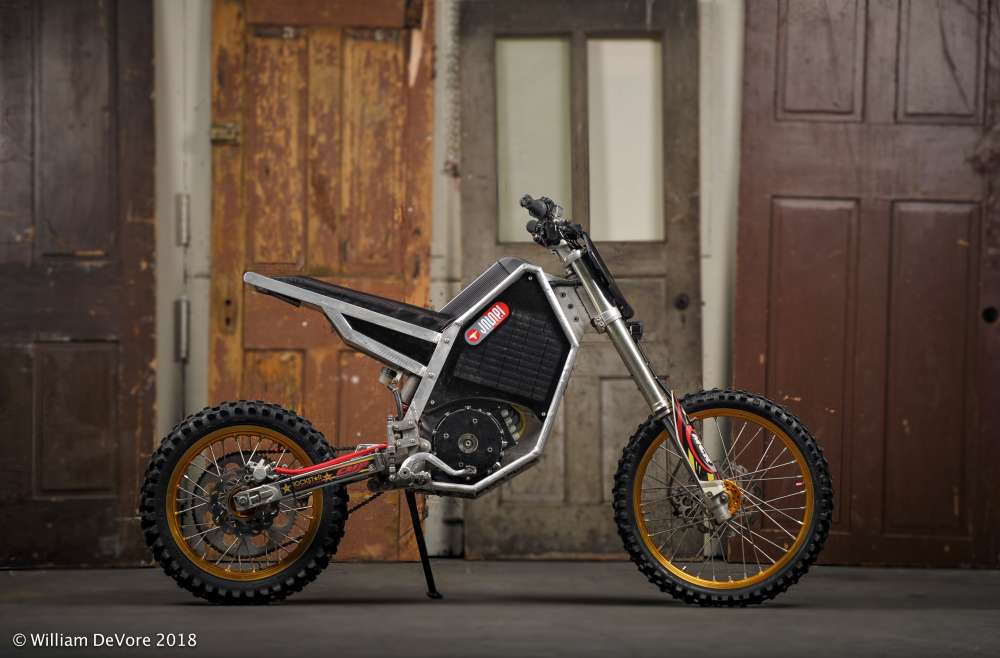 CUSTOM BUILD BY: Daren Crigler
BUILD SPECS:
- RM85L electric conversion
- Golden Motor 10KW BLDC
- Sabvoton 96150
- Custom 30S16P Samsung 25R5 pack
- Custom aluminum frame
- RM85L suspension
- 20KW peak (27HP)
- 230lbs. curb weight
- Geared for strong torque
- Top speed 70mph (112kph)
- 90% charge in 2hrs., 100% charge in 4hrs.